Jamie Ramsey | Running the Americas
EXPLORERS POD | Jamie Ramsay |Running the Americas
Jamie Ramsey  running the Americas, ran solo from Vancouver to Buenos Aires. Jamie is an award-winning British Endurance Adventurer. After 12 years of working for an international communications agency, he wasn't happy with the direction of his life and realized if he didn't make some drastic changes then things would continue to spiral downwards. His solution was to quit his job (where he was a newly promoted Partner), fly to Vancouver, and run 17,000km to Buenos Aires. Following the success of this adventure, Jamie decided to dedicate his life to pushing his perceived boundaries. Each adventure he undertakes is designed to challenge him in new ways. His next adventures are a c.4000km cycle from Melbourne to Darwin and a 2200km solo & unsupported run down the length of Madagascar.
EXPLORING THE WORLD

WITH IN-DEPTH CONVERSATIONS HOSTED

BY EXPLORERS

TODD FORNEY AND JANET BELARMINO

WITH

FRIENDS, GUESTS, AND

INSPIRING PEOPLE

FROM THE WORLD OF EXPLORATION, THE WORLD OF COMEDY, THE WORLD OF SCIENCE, AS WELL AS, ALL THE WORLD AROUND US, AND BEYOND. 
This episode is brought to you by:
Fun times with Ben Uzair on KK FM 89 5 [https://www.juicer.io/feeds/explorers-pod]Related Episodes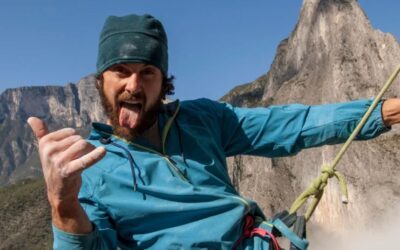 SKILLS Subtle Tactics That Will Make You Climb Harder Instantly When lactic acid builds, many climbers abandon these basic principles. SEPTEMBER 21, 2022DELANEY MILLER Get full access to Outside Learn, our online education hub featuring in-depth fitness, nutrition,...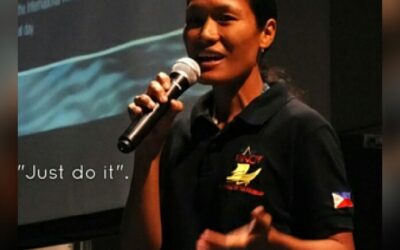 Who She Is - One Of The Best Filipino Truly Motivational Speakers Who has Motivated Herself And Others To Achieve Great Things.On May 16th 2007, Janet became one of the 3 women (with Noelle Wenceslao and Carina Dayondon) to be the First Women in the world to traverse...