Naga Pelangi – The Rainbow Dragon
$299,000 USD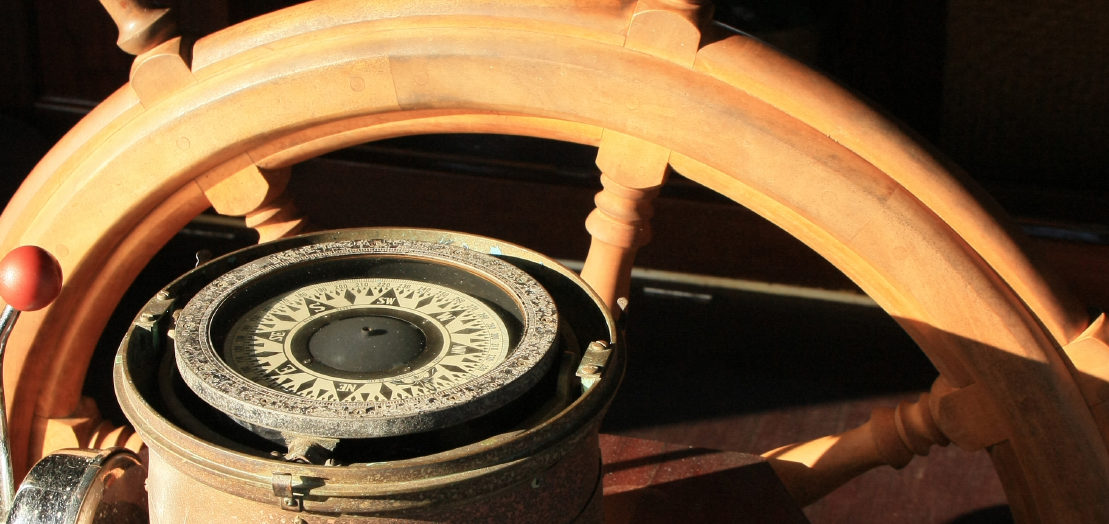 For Sale: Naga Pelangi – The Rainbow Dragon
Experience luxury and tradition combined in Naga Pelangi – the first and only traditional Malay sailing boat for charter in Malaysia. This breathtaking vessel was painstakingly handcrafted from 2004 to 2010 on Duyong Island in Kuala Terengganu, the traditional boat-building center of Malaysia, using only the finest materials.
Built along the lines of a traditional "Pinas," the famous junk schooners of the South China Sea, Naga Pelangi boasts old-world luxury and modern amenities. With accommodations for 6-8 guests in 4 double cabins featuring en-suite toilet/shower, and crew quarters forward which allow three crew to live on board, this boat is perfect for chartering.
Traditional techniques were blended with international yacht standards and modern materials such as Epoxy, Polysulfide deck caulking, Dacron ropes, and sails to create this prototype of a Malay classical yacht. Chengal, the wood known as the Malaysian Teak, was used for her construction. This wood is extremely hard and resistant to rot and decay. The whole boat, even the interior, is built with grade A Chengal. The deck was done with the finest quarter sawn Burmese Teak.
Naga Pelangi is built to impress, with a unique junk rig modeled after the Malay trading freighters of old, making her a head-turner everywhere she goes. Watch her under full sail or learn more about her construction in our videos.
Since 2011, Naga Pelangi has been well established as a charter boat in Langkawi, and The Datai Hotel has chartered the boat since 2014 to give their guests a unique sailing experience.
Naga Pelangi was built for her current owner after he finished his circumnavigation on his first Duyong built junk schooner in 1998. The owner decided to build the new Naga Pelangi in an effort to revive and perpetuate the tradition cultivated by the craftsmen of Duyong Island. Since the day of the launch, the owner has lived on board and maintained her meticulously.
Now is your chance to own this masterpiece of boat building. Buy now, direct from the owner for €299,000 only! Contact us at +60 12 989 2023 or email christoph[AT]naga-pelangi.com for more information. 
Engines
Volvo TAMD 60A
Power: 200 HP
Type: Sailboat, junk rigged schooner
Year: 2007
Location: Malaysia
Name: Naga Pelangi (Malay: Rainbow Dragon)
Flag: Malaysia
Builder: Traditional, Duyong Island
Material: Wood, Chengal on Chengal, deck: Burmese Teak
Fasteners: Silicon bronze (through hull); gal. steel and stainless (in hull)
Engine: Volvo TAMD 60A
Power: 200 HP
Fuel capacity: 3.500 l in 5 GFK (GRP) tanks
Don't miss out on the chance to own this magnificent sailing vessel!
Length: 29.50 m
Beam: 5.7 m
Draft: 3.0 m
Ballast: 12 t of lead, bolted under the keel
Displacement: 72 t

Capacity:

Maximum number of passengers: 30
Cabins: 6
Berths: 12
Heads: 5
Water capacity: 5.000 l in two stainless steel tanks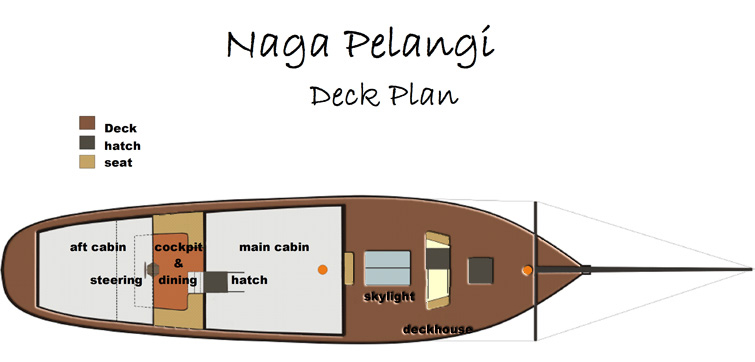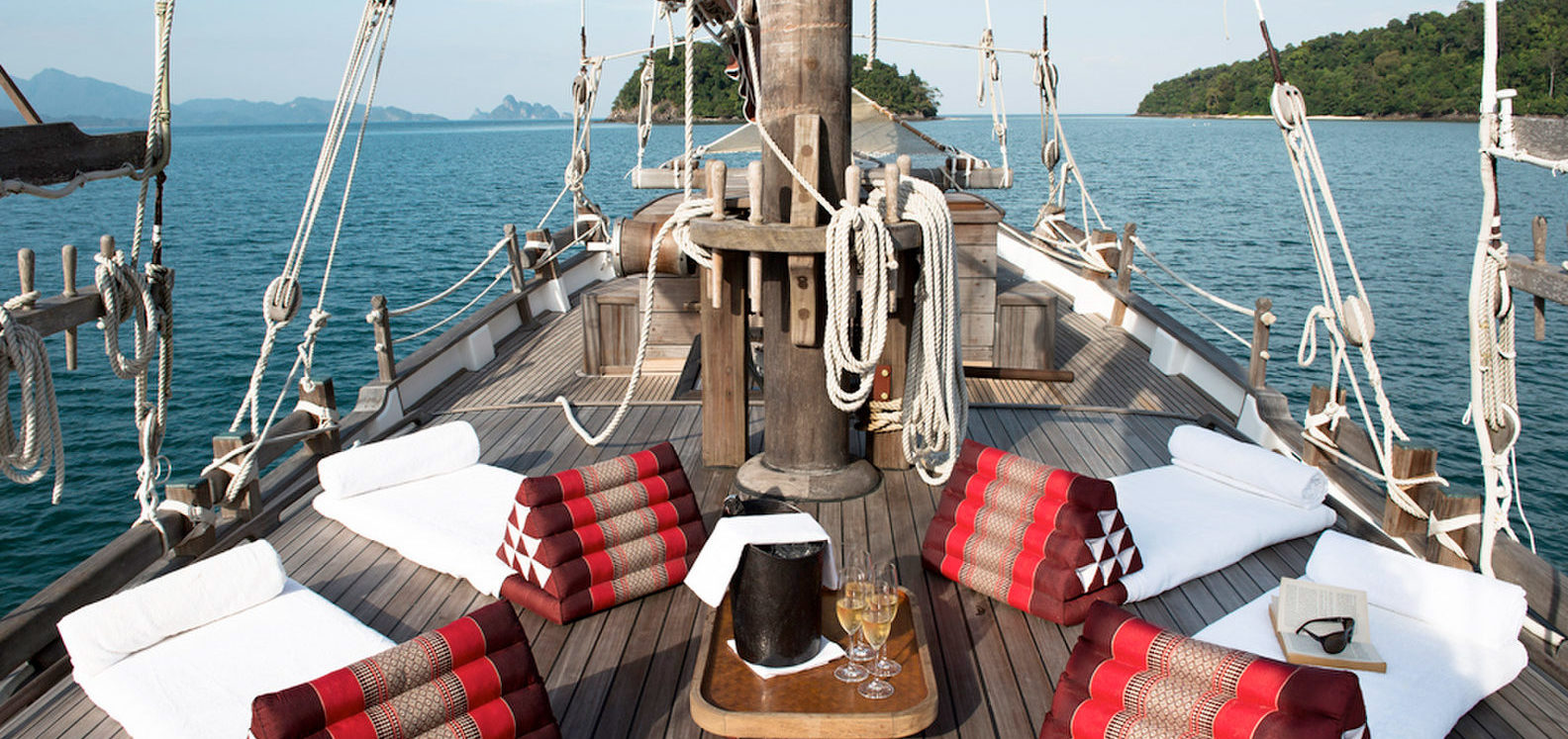 Handcrafted design
Pelangi is a handcrafted yacht with a unique design that sets it apart from mass-produced boats. The attention to detail and craftsmanship is evident throughout the vessel.
High-quality materials
The yacht is built with high-quality materials, including teak wood and brass fittings, which not only add to its aesthetic appeal but also ensure durability and longevity.
Comfortable living space
Naga Pelangi offers a spacious and comfortable living space that can accommodate up to 6 guests. The yacht is equipped with modern amenities, such as air conditioning and a fully functional kitchen, making it ideal for extended cruising or liveaboard use.
Don't settle for anything less than the best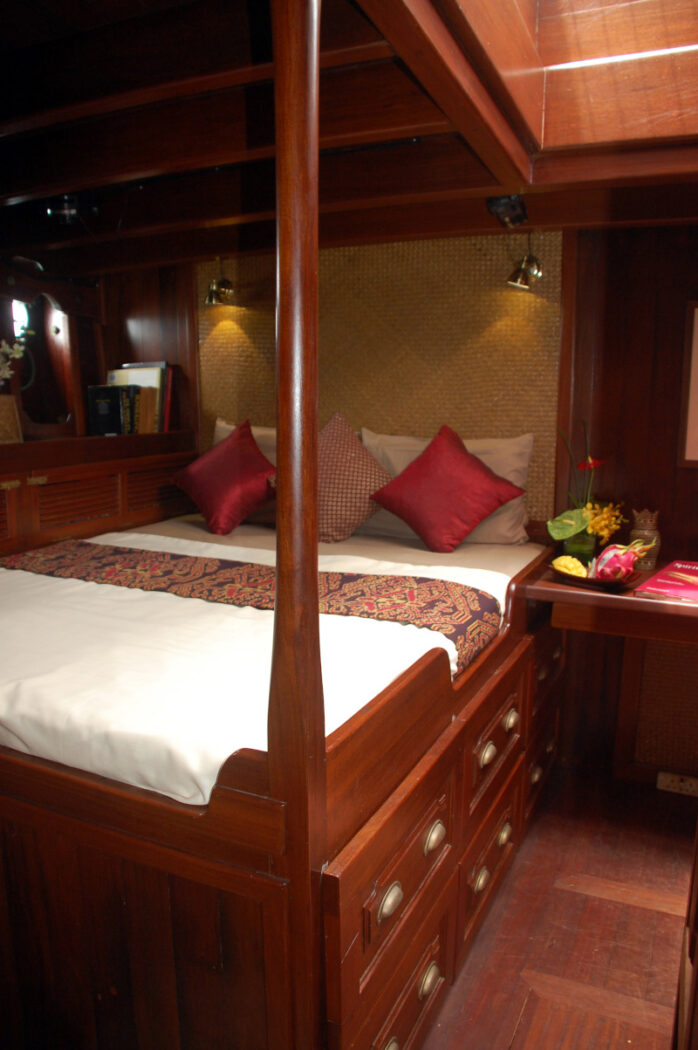 Well Maintained
Naga Pelangi is a true gem in the world of sailing. This beautiful vessel has been expertly maintained throughout her life, and her classic design and luxurious amenities make her a standout among her peers. With her sleek lines, spacious deck, and top-of-the-line equipment, Naga Pelangi is ready to take you on the sailing adventure of a lifetime.
Want To Sell Your Yacht?
Create an account, list your yacht, and upload pictures and details of your yacht for free.
Email
explorerspod.com@gmail.com
Open Hours
Mon:10am – 5pm
Tue: 10am – 5pm
Wed: Closed
Thur: 10am – 5pm
Fri: 10am – 3pm
Sat: 10am – 3pm
Sun: Closed