Emma Svensson Fashion Photographer Goes Rouge
EXPLORERS POD  |Emma Svensson | Fashion Photographer Goes Rouge Focusing on Big Mountains 
Photographer, entrepreneur & alpine climber
We had a vogue and rouge interview with Emma Svensson, a fashion photographer turned mountaineer who climbed every peak of each European country in one year. She bagged 61 peaks in one year after watching and being inspired by the movie "Everest" during a flight to New Zealand. Before she decided she wanted to climb, she has had "mountains" with her marriage that  she needed to climb and she took that challenge to fuel up and motivate herself to change the direction of her life. Emma continuously trains to be self-sufficient and harnesses her skills focusing on alpine-style climbing. As she puts it, she wants to be a climber, not a tourist in the mountain. 
EXPLORING THE WORLD

WITH IN-DEPTH CONVERSATIONS HOSTED

BY EXPLORERS

TODD FORNEY AND JANET BELARMINO

WITH

FRIENDS, GUESTS, AND

INSPIRING PEOPLE

FROM THE WORLD OF EXPLORATION, THE WORLD OF COMEDY, THE WORLD OF SCIENCE, AS WELL AS, ALL THE WORLD AROUND US, AND BEYOND.
This episode is brought to you by: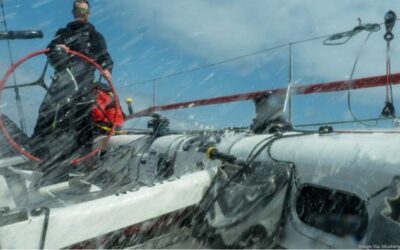 Adventure Links September 18, 2022Martin WalshAdventure Travel Mark Foo. Photo: Adventure Journal FacebookTwitterTumblrRedditLinkedInEmailShare When we're not outdoors, we get our adventure fix by exploring social media and the web. To nourish your adventure fix, here...