New Women's Speed Record on Everest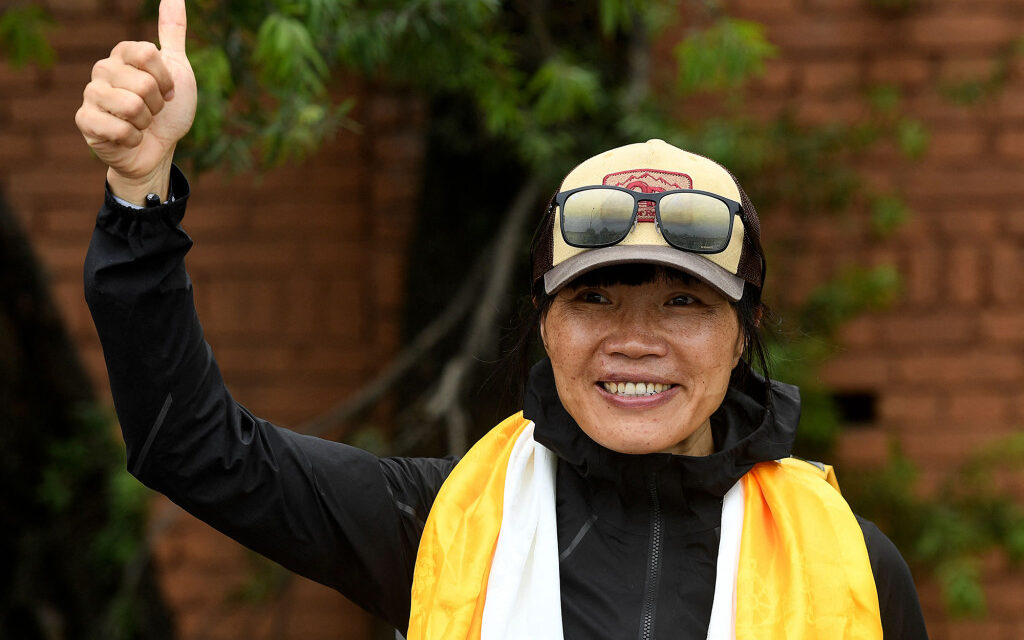 Three Everest records were broken in the past week as hundreds reach the summit
Hong Kong teacher and climber Tsang Yin Hung, 45, has set a new women's speed record on Everest, in a time of 25 hours and 50 minutes from base camp. That was fast enough to beat the previous record, set by a Nepalese climber in 2017, by more than 12 hours.
"I just feel a kind of relieved and happy because I am not looking for breaking record. I just wanted to challenge myself," Hung told media in Nepal's capital Kathmandu on Sunday, after safely returning from Everest.
Three climbers set new Everest records in recent days. Last Sunday, Arthur Muir, 75, became the oldest American to climb the mountain, while 46-year old Zhang Hong of China became the first blind man from Asia to complete to summit.
There have been hundreds of ascents this year, including by Canadian Isaac Selby. There has been a rise in Covid-19 cases at Everest, with one Canadian having to skip her summit bid after being diagnosed, read more here.
Hung left base camp at 1:20 a.m. local time on May 22 and reached the top at 3:10 p.m. the next day, a Nepalese government official said. She beat the 2017 record set by Nepali woman Phunjo Jhangmu Lama, who climbed Everest in 39 hours and six minutes.
"I always tell my working team, my friends, when you aim high, expect high," Hung said. "So I feel relieved because I can prove my work to my friends, to my students."