Squamish Big Wall Bald Egos A4 Gets Third Ascent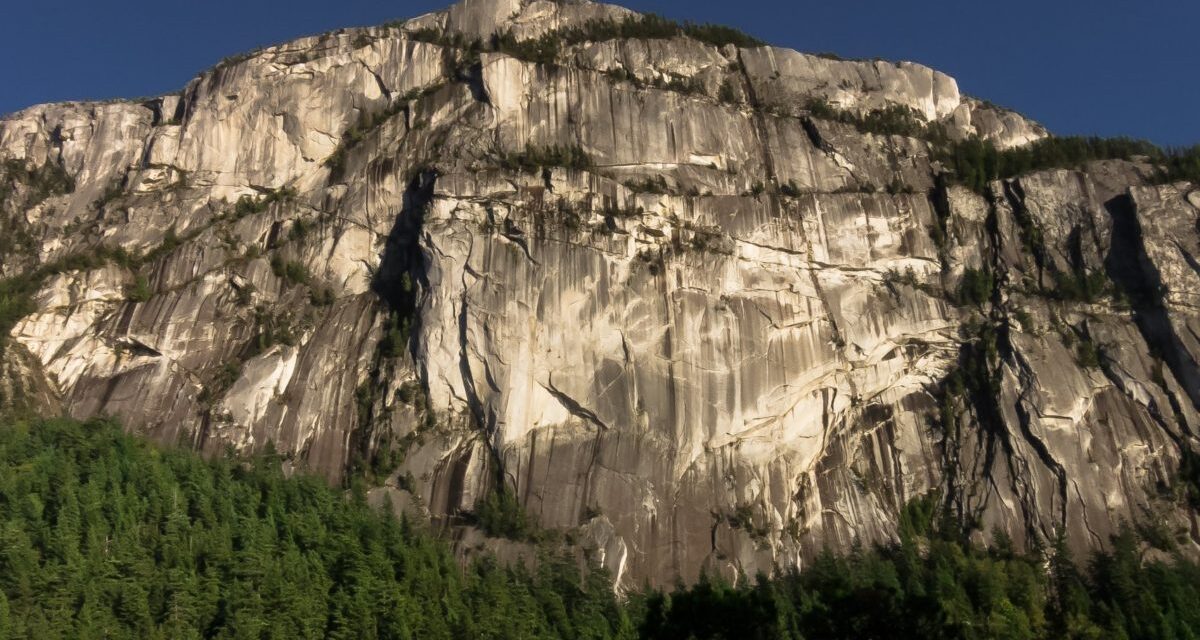 Squamish Big Wall Bald Egos A4 Gets Third Ascent
Neil Chelton, Chris Trull and Jon Rigg just climbed Bald Egos over five days for the third ascent this past week. The first ascent was by Conny Amelunxen and Adam Diamond in 2000, and it was repeated by Matt Maddaloni and Susie Beliveau in 2009.
Word got out about their ascent after Leonardo Moretto posted a photo of them and said, "Whoever this was, good job!! How was the A4 pitch?" Rigg said, "A great route and highly recommended. Lots of classic pitches in great positions. The Escape from Drifters pitch felt like a mini shield headwall."
In 2017, Rigg and Trull added two new pitches to an unfinished 2002 project of Andrew Boyd and Ken Sharpe left of the Black Dyke, which they called Shoulders of Giants V 5.9 A4. That same year, Rigg, Trull and Danny Guestrin opened Pantera V 5.10 A3+ over 12 pitches. It combines pitches on Green Thumb, Specter, Ghostdancing, Bald Egos and finishes up Pandemonium.
About Bad Egos, Rigg said, "The A4 'copperhead corner' pitch is splitter and classic though far more beaking than the pitch name implies. The A4 hooking pitch above Vulcans artery is heads up off the belay for sure, but it's all there and not that bad. Climbing a tree and slinging it for pro before hook questing up proved useful."
Bald Egos climbs up a wall on The Chief left of University Wall and crosses the Wall of Attrition and the Northwest Passage before ending on the right side of the Pan Wall.
Fred Beckey wrote about the first ascent of Northwest Passage in the American Alpine Journal, read the story here. In it, Beckey said, "The curiosity of Vancouver climbers about knee-deep tracks in the January snow to the base of the sheer west face of the Squamish Chief turned to amazement when they saw ropes hanging on the lower part of the 1600-foot wall. Alex Bertulis, Eric Bjornstad and I had made cold, snowy sorties onto the beginnings of the logical crack line and most direct route. We had always felt that the 1961 Cooper-Baldwin route followed a devious line that necessitated too many bolts and that it ended too soon, exiting off the wall to the right some 200 feet below the summit. The tracery of the winter snowfall confirmed our belief that the classic direct line, several hundred feet north of the other route, should be possible largely with pitons. It ran straight up a concave wall with good crack systems, then through an immense overhanging band to the smooth upper walls."
 

 

View this post on Instagram

 
The post Squamish Big Wall Bald Egos A4 Gets Third Ascent appeared first on Gripped Magazine.