Watch Pete Whittaker on Desperate 5.13 Roof Crack FA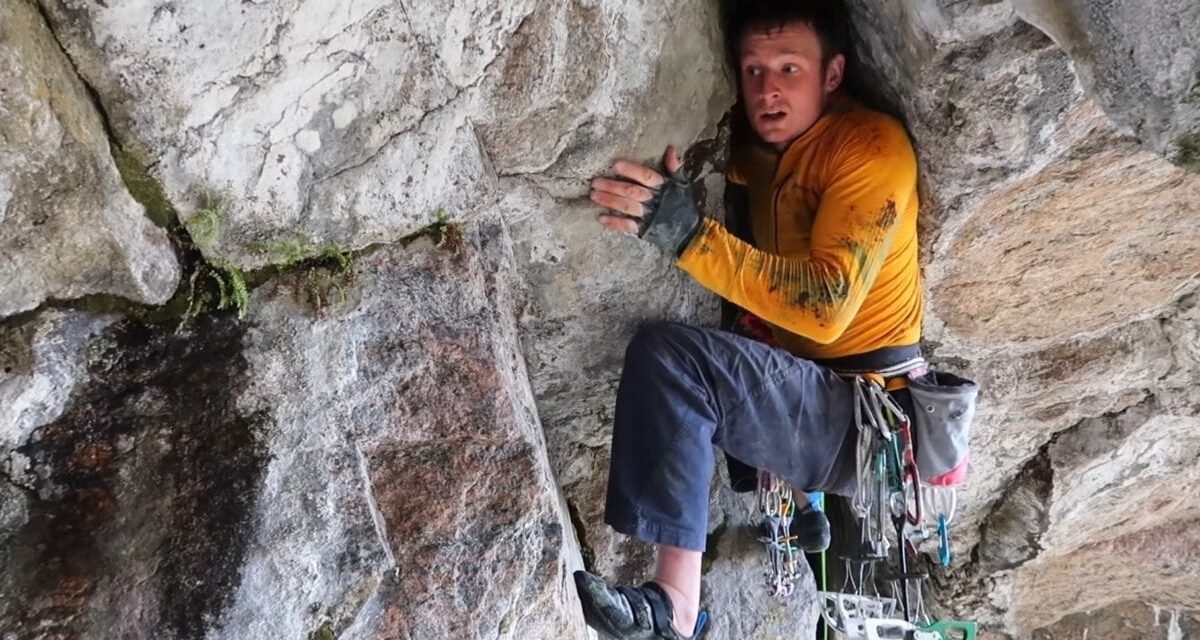 Watch Pete Whittaker on Desperate 5.13 Roof Crack FA
Watch top climber Pete Whittaker struggle throught the first ascent of The Green Room in the U.K., a steep flaring squeeze crack.
"The route goes through the flaring V-slot you can see in the background, which has a tricky section negotiating out the end of it," he said. "The pleasure box follows, which is a bit damp and grubby. Then the final section which is beyond me in the photo is an awkward chimney shuffle to reach the anchor."
Whittaker grew up in the Peak District near Sheffield, where he had the Gritstone edges on his doorstep for all his life. He's taken techniques learned from his local climbing and has applied them to great effect around the world, most notably in the desert areas of Utah on huge roof cracks and the big walls of Yosemite in California.
In 2011, he made the famous first ascent of Century Crack 5.14b, the world's hardest off-width, in Canyonlands National Park with Tom Randal. In 2016, he became the first climber to solo-free (free climbing alone) El Capitan in under 24 hours, when he redpointed Freerider 5.13.
 

 

View this post on Instagram

 
The Green Room
The post Watch Pete Whittaker on Desperate 5.13 Roof Crack FA appeared first on Gripped Magazine.